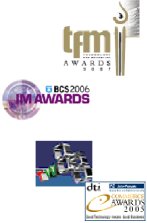 Sport Club membership, event planning, online booking
Sports club membership system

Online Booking

Club communication system

Booking tickets

Sports club management system, successfully used by several events organisers and event staff companies. A system to market, automate and organise many of your clubs functions to save time and money, generate additional revenues and to improve communications with powerful marketing and communication tools.




Sports event planning

Our systems sofware for sports clubs is Web based, so requires zero IT infrastructure spending and provides administration from anywhere with Internet access.


Benefits, to achieve increased sales, lower costs and easier administration, include:

Transfer Data to and from your website shows;

teams,

pricing, announcements, pictures etc, capture membership enquiries

Accepts Online Payments (cash/cheque reconciliation too)

Members Portal: view account history, upcoming events info, make bookings etc

Send Email Newsletters, team selections, fixture lists and details, announcements & event notifications

Accounts integration into Sage and other accounting software packages

Marketing for Your Events

or resources - parties, room hire, coaching

Event management tools and reporting

Resource booking. Training rooms, coaching, equipment...

Single or multiple organisers

Single or multiple event locations

Sending Email Newsletters, announcements & Notifications

Download Data to and from your website (shows, pricing, announcements etc)

Staff / Volunteer management system

More easily delegate responsibilities to volunteers

Powerful Reporting and analysis of event statistics and accounts including alerts for the organisers when new attendees book online, reports of who is booked on the events, and cash account statements to compare with bank statements

Knowledge management, Reports, policies & procedures, H & S, standard form etc

Online administration from anywhere in the world (password controlled)

Mail Merge tool – for event badges, table cards etc

Membership functionality. Subscription models, recurring revenues, auto invoice & chase

Telesales system (outsource telesales or work from home, using house CRM) to increase membership or chase outstanding subscriptions
Sales pipeline & analytical tools
Mail Merge tool – for event badges, table cards etc
Powerful Reporting and analysis




Sports booking online

If you have time, read the case studies page, this provides a flavour of how our system can work for you. The Actors centre case study gives a broader perspective of the systems capabilities, including Internet marketing, website integration and online bookings.

Please feel free to call and and discuss without any obligation any queries you may have. A 10 minute online demonstration (from the comfort of your own desk) would fully showcase the systems features, without taking up too much of your time.

"Automatic texts and emails confirm bookings or fixtures. Makes communications simple"